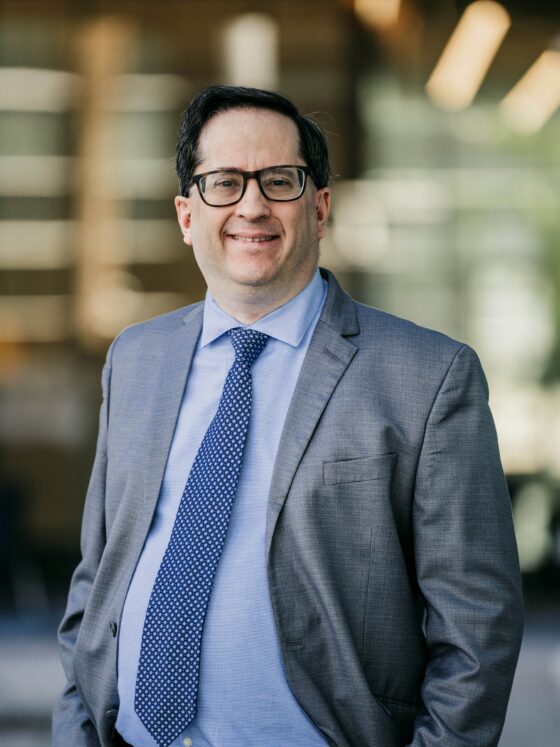 Joshua N. Perlman, Esq.
A Phoenix native, coming from a Judicial Clerkship with the Honorable Timothy J. Thomason of the Maricopa County Superior Court (specializing in commercial and complex civil litigation matters), Joshua Perlman joined MacQueen & Gottlieb, PLC in 2021 with more than 10 years legal experience and a depth of local knowledge in business law, in-house counsel experience and real estate litigation. He now joins Gottlieb Law, PLC having handled a full landscape of real estate litigation and transactional matters including:
· Evictions representing both landlords and tenants in commercial and residential lease disputes
· Security deposit disputes
· Early lease termination and surrender agreements
· Short-term leases and post-possession agreements
· Property management agreements
· Lease and purchase and sale agreement drafting, negotiation and disputes
· Disputes between neighbors over shared wells, fences, trees, and other property intrusions
· Shared well agreements and water rights issues
· Partition/property settlement contribution disputes between family members, spouses, parents and friends
· Buyers and sellers in nondisclosure disputes
· Owners in disputes with their homeowners' and condominium associations
· Condominium conversion appeals
· Mortgage disputes
· Probate property distribution matters (informal and ancillary probate proceedings and disputes between heirs and executors and/or personal representatives)
· Deed and easement drafting
· Quiet title disputes under A.R.S. 12-1103
· Adverse possession disputes
· Forged deeds and claims under A.R.S. 33-420
· Owner appeals to the AZ Registrar of Contractors
· Work completed or to be completed by licensed or unlicensed contractors
· Homeowners' insurance claims
· Home warranty, construction defect, and other purchaser dwelling claims
· Mechanic's liens, judgment liens, tax liens, community association liens, and other property attachment and security recordings.
Josh began his law career as judicial law clerk and intern in state and federal trial and appellate courts in and around Boston, Providence, and Pittsburgh. His specialty as a law clerk was also real estate matters. As a judicial law clerk in the Massachusetts Superior Courts, he assisted with the drafting of decisions pertaining to commercial evictions, mechanics' liens, zoning, and construction defect matters. Similarly, as a judicial law clerk for Justice Mel Greenberg of the Massachusetts Appeals Court, Josh assisted in drafting decisions involving standing, variances, and special permits in zoning matters, environmental litigation, and conservation deed restrictions. He also interned for Justice Bruce Selya of the United States Court of Appeals for the First Circuit, based in Providence. After moving to Pittsburgh, he served as a floater law clerk to three judges on the United States District Court for the Western District Court of Pennsylvania. This background gives him unique insights into both trial and appellate matters.
Additionally, Josh practiced at firms in Boston and Pittsburgh specializing in construction litigation disputes, arbitrations, mechanics' liens, payment and performance bonds, and related insurance coverage and defense matters. In one case, he assisted in the representation of a gas station owner, sued by both an environmental contractor and an adjacent property owner. After the federal district court entered separate summary judgments for his client, against the contractor, and against his client on the adjacent property owner's claims, Josh drafted the briefs that led to a successful federal court appeal in favor of his client, the gas station owner, in both actions. See Blue Mtn. Env. Mgmt. Corp. v. Chico Enter., 190 Fed. Appx. 150 (3d Cir. 2006) (consolidating both appeals).
After relocating back to Phoenix, Josh assisted small business owners applying for economic injury disaster loans (EIDL's) from the United States Small Business Administration.
He also has practiced with other sole practitioners in Phoenix who specialized in real estate fraud litigation matters and franchise law agreements and disputes.
Josh is licensed to practice law in Arizona, as well as before the United States District Courts in Massachusetts and in the Western District of Pennsylvania, and before the United States Court of Appeals for the Third Circuit and the United States Supreme Court.
Josh earned his Juris Doctor from Boston University School of Law where he had an internship at the Harvard Legal Services Center in the landlord-tenant unit, and served as Director of the Stone Moot Court Competition, a teaching assistant in the first-year writing program, and a research assistant in the areas of appellate practice, constitutional law and federal courts.
Josh also completed his undergraduate studies at Boston University with a Bachelor of Arts degree and a double major in history and political science, while graduating Phi Beta Kappa and magna cum laude.
Awards, distinctions, and representative experience
· Admitted to practice law in Arizona
· Treasurer, Horace Rumpole Inn of Court, Phoenix, AZ, 2012-Present
Education
· Boston University School of Law: Juris Doctor
· Boston University: Bachelor of Arts, double major in history and political science, graduated magna cum laude and Phi Beta Kappa